2020
Looking back on the festival 2020. Filmwinter Stuttgart explored absence. The 33rd festival edition was located at the interface between a media-dominated society in all its facets and all of the things falling through or getting blurred by the grid of such a society ...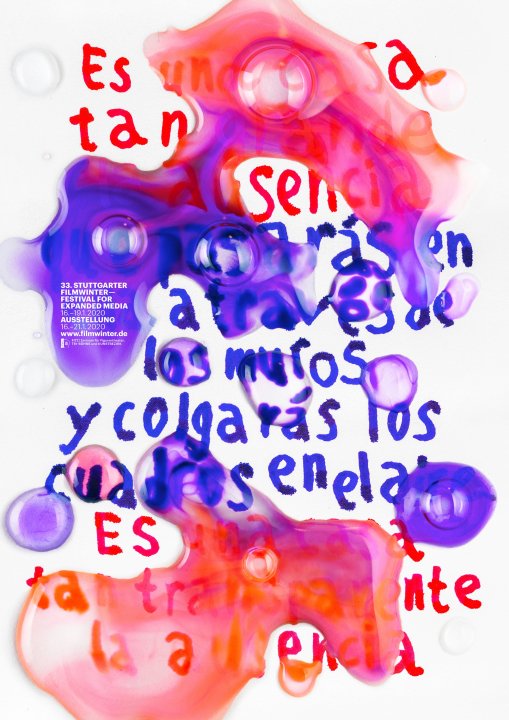 33. Stuttgarter Filmwinter - Festival for Expanded Media
Jury Film and Video
Short Films International Competion: Michel Klöfkorn, Joᾶo Salaviza, Anka Wenzel.
2 Minutes Short Film Competition: Miriam Gossing, Lina Sieckmann, Peter Holl.
Wand 5 Award: Members of Wand 5 e.V..
Awards Film and Video
Norman 2020: WAX MUSEUM (Russian Federation, 2019) by Mike Hoolboom & Alena Koroleva and OMARSKA (Frankreich, 2018) by Varum Sasindran.
Team-Work-Award 2020: SOUVENIR (Germany, 2019) by Miriam Gossing & Lina Sieckmann.
2 Minutes Short Film Award: WHERE I DON'T MEET YOU (SIDE B ) by Charlotte Clermont (Canada, 2019) and STATIC BOMBAY (Germany, 2018) by Savyasachi Anju.
Wand 5 Award: KAKSI RUUMISTA RANALLA (Finland, 2019) by Anna Paavilainen.
Jury Expanded Media
Categroies Media in Space and Network Culture: Ursula Drees, Helen Varley Jamieson, Robert Seidel.
Awards Expanded Media
Media in Space: ERINNERUNGSLÜCKEN / INNERE SICHERHEIT (Germany, 2018) von Katharina Kohl.
Network Culture: BYSTANDER (Hong Kong, 2019) von Lui Chang.
Media Space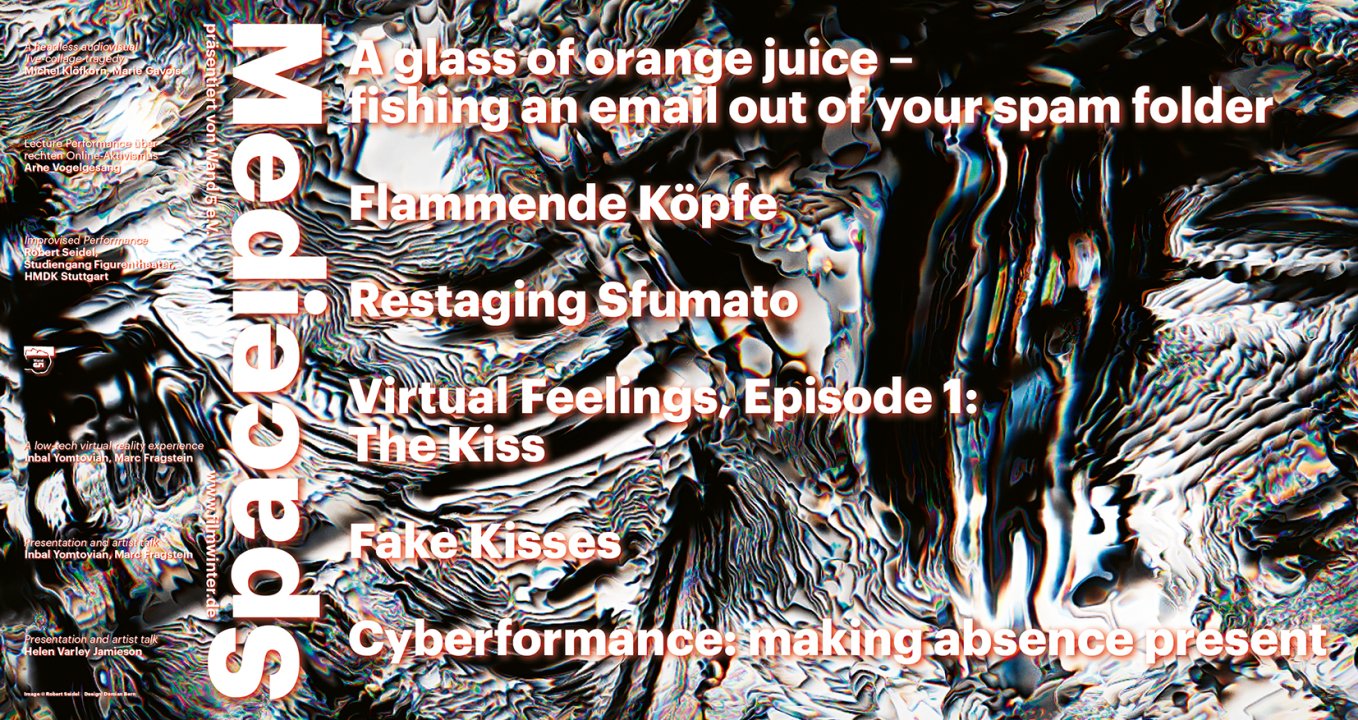 As part of the festival, Wand e.V. also presented the Media Space again.
Link Website
Downloads
33. Stuttgarter Filmwinter - Festival Catalogue (PDF)
Media Space Programme (PDF)
Trailer